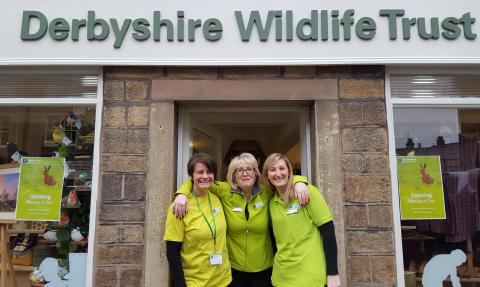 Volunteer opportunities
Want to know more about the volunteer roles we have available?
Whether you already know that you want to work outdoors or that you want to gain more experience working in our office, you can see all the volunteer area opportunities we have available below.
Once you've found the perfect role for you, please complete our Registration and Diversity Monitoring forms and we'll get you started.
*'We appreciate you taking the time to get in touch and value your support. In order to improve the volunteering experience for volunteers and our staff, we are currently putting a pause on new recruits to allow us time to develop our volunteering strategy. There will still be a few select roles available below due to operational support required. If you would like to be added to our waitlist for future opportunities, please email volunteering@derbyshirewt.co.uk. We thank you for your patience and understanding.'*
As a volunteer you will have access to our 'Volunteers' section on the website where you can find the volunteer agreement, code of conduct, travel expenses claim form, and find out about volunteering news and events.
Keeping in Touch 
Your supervisor will give you information on your role, work tasks and answer any questions or problems you may have. Our website and the volunteering page has information on events, training and news. You can contact our team on 01773 881188 or at volunteering@derbyshirewt.co.uk.  If you would like further info on any of these roles please email us.