Support us
Join a community of like-minded people striving to protect Derbyshire's wildlife and wild places.
Derbyshire's nature is facing unimaginable pressure from habitat loss, development and climate change. Becoming a member is one of the best ways to support our work protecting wildlife where you live. Thank you. 
The Wildlife Trusts play a very important part in protecting our natural heritage. I would encourage anyone who cares about wildlife to join them.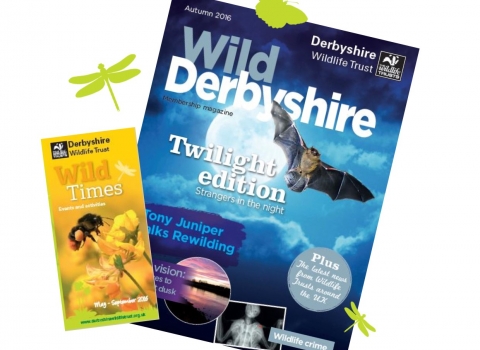 Great benefits
There's nothing quite like that warm fuzzy feeling you get when you help one another - you'll get one of those!
But that's not all! 
You'll also get our Member's magazine three times a year, packed full of tips, ideas, walks and updates on the Trust work - plus national news from all the other Trusts across England. You'll also get our events guide three times a year and you'll get monthly e-newsletters with all the latest news and events as they are happening! 
What's not to like?
Get to know us a little better
We understand that joining us is a big commitment and you might have a few questions - so we thought we'd help you get to know us even better. 
Help Bronte see a future for wildlife
It's a journey of discovery
From volunteering right through to becoming a member - here's why Ron joined.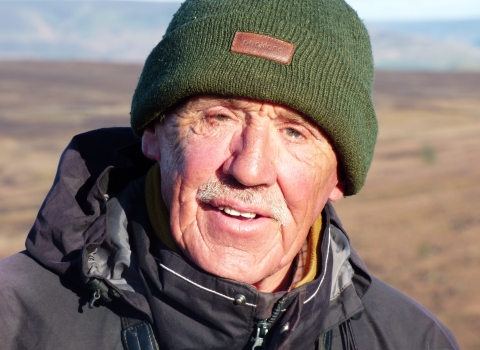 Ron's story
"My journey with the Trust started back in 2009 when I needed to take my mind off an accident I had at work. It started as the odd weekend volunteering at The Avenue Washlands and developed as I was trained by the Trust in all sorts of landscape management skills. I am now the full time volunteer warden for the reserve, which I do with pride!
Through the Trust I have met new friends, discovered new flora and fauna and I learn all the time – and, this year I decided to become a member."
Ron Turner, long term volunteer and member
All our lives are better when they're a bit wild