Get to know your local wildlife
Nature is all around us, even in the middle of our cities!  So why not spend some time getting know the nature around you?  To get you started, we will be releasing weekly videos all about our Tree-mendous Trees!
Silver Birch Tree

Welcome to the first Tremendous Tree video, this video will help you to get to know Silver Birch. Covering how to identify it and wear to find as well as what life lessons can be learnt from the tree itself. Also with this video is the tree ID sheet that can be used to tick off when you have found your own Silver Birch tree.
Look after you
Lockdown is a big change from what we are used to experiencing with daily life.  Alongside heading out for your daily walk or time to exercise, there are many things you can do from the comfort of your own home to engage with nature and rest your mind.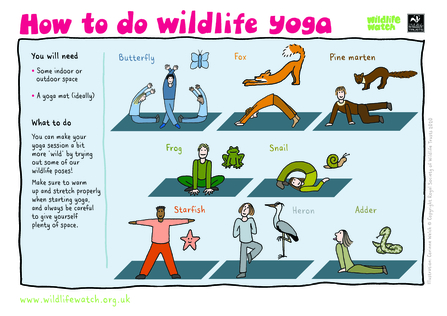 Wellbeing Activities
Download our Wild Wellbeing Activity Pack!

Click the link below to download our Wild Wellbeing activity pack.  Full of brilliant activities to get active in nature and relax your mind and body.
BBC Soundscapes for Wellbeing
The BBC have launched their own Soundscapes mixer, giving you the opportunity to create the perfect relaxing track - just for you.
It is proven that time in nature can improve your mental health, so why not try creating your own mix from over 33,000 sounds from around the world, 17,000 of those from nature itself.  Once you've finished you can download the file to play when you need a little time to unwind.
Can you support us?
In these challenging times our work will still continue to defend wildlife in Derbyshire.