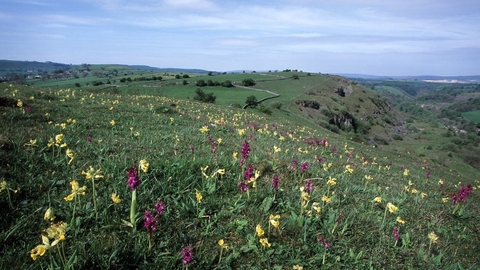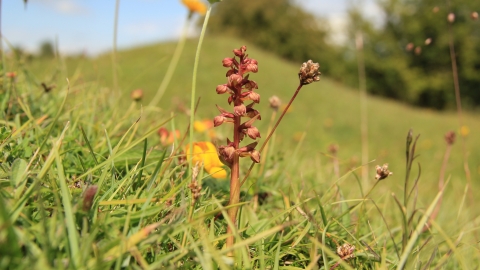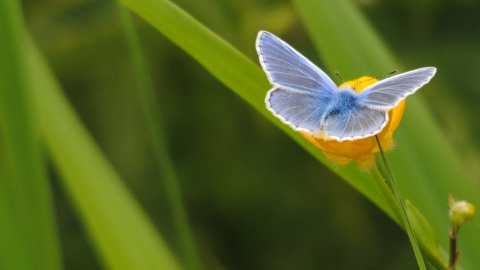 A steep limestone hillside above the River Wye and the Monsal Trail; known for its wild flowers. Part of a string of nature reserves along the Monsal Trail in the Wye Valley.
Location
Know before you go
Entry fee
No
Parking information
Miller's Dale car park, SK17 8SN is a great place to start your adventure.
Walking trails
From the car park, follow the Monsal Trail. Alternatively, to avoid a long walk and steep climb, park at the village of Priestcliffe Lees and approach the top of the reserve.
Access
Steep side slopes not suitable for wheelchairs or pushchairs.
When to visit
Opening times
Open at all times
Best time to visit
Summer for swaths of wild flowers and insects
About the reserve
Priestcliffe Lees Nature Reserve lies on a steep limestone hillside above the River Wye and the Monsal Trail.
It is best known for its wild flowers and you can see most of these from two public footpaths that climb up through the reserve. If you can't manage the stiff climb, you can still enjoy the breathtaking views over the Wye Valley by approaching the top of the reserve from the village of Priestcliffe. On the reserve, bumpy lead spoil heaps are a reminder of the area's lead mining past.
Lead spoil heaps are renowned for the special flowers they support and are distinctive to Derbyshire. In summer these top areas are alive with yellow mountain pansy and the tiny white flowers of leadwort. Breathe in the fresh hilltop air and you will be rewarded with the fragrant scent of thyme.
Other limestone flowers are more suited to the sheltered conditions lower down the slopes. Among these are several varieties of orchid, including early purple, common spotted and fragrant. The flowers here attract various butterflies, including dark green fritillary. Many birds enjoy the cover of the trees on the lower slopes.
The ash woodland contains wych elm, bird cherry and purging buckthorn. Some birds, such as redstarts, blackcaps and willow warblers, visit for the summer. Among the year-round residents are treecreepers, green woodpeckers and nuthatches.
Species
Environmental designation
Site of Special Scientific Interest (SSSI)