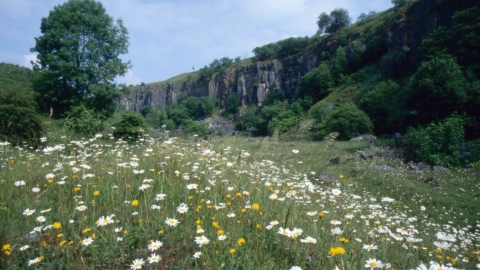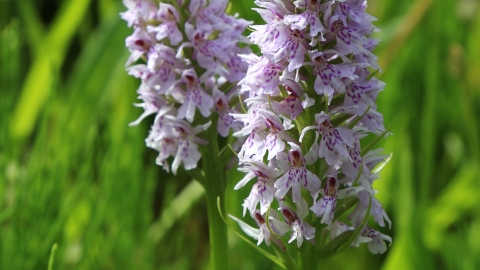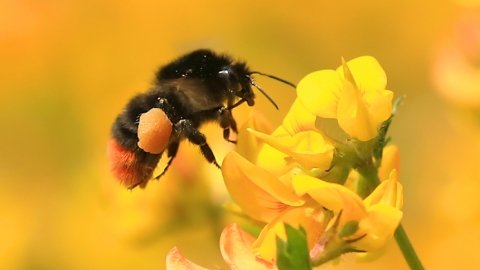 A disused quarry now inhabited by many unusual plants and animals. Situated along the Monsal Trail its part of a string of nature reserves along the trail and a real treat just off the beaten track!
Location
Know before you go
Entry fee
No
Parking information
Miller's Dale car park, SK17 8SN is a great place to start your adventure.
Grazing animals
Yes
Walking trails
The quarry edge can be hazardous. To avoid danger please keep to the paths
Access
Access is just off the Monsal Trail. Whilst the trail is accessible, the reserve is not easy to negotiate in a wheelchair or with a pushchair. 
When to visit
Opening times
Open at all times
Best time to visit
Summer for wild flowers, orchids and birdsong
About the reserve
Until 1930 Miller's Dale was a bustling limestone quarry, with smoke billowing from the kilns and quarrymen hauling limestone to be burnt.
Things have certainly changed since those days. With the departure of the quarrymen, nature has taken hold and the quarry is now inhabited by many unusual plants and animals.
The quarry floor is a special place, and the best time to enjoy it is on a hot July day when the scent of fragrant orchids fills the air. Walk carefully here to avoid treading on these delicate plants. Many other wild flowers flourish on the poor soil, where they do not have to compete with other plants and grasses.
From early summer the reserve puts on a colourful show, with cowslips, early purple orchids, harebells and wild strawberries among the flowers that grow here. As you enter the reserve you climb wooded slopes where ash, hazel and willow have established themselves.
Other parts of the reserve have not been affected by the lime industry and very different plants grow here. Look for valerian, rosebay willowherb and lady's bedstraw, among others. With such a variety of plants around the reserve, it is a haven for insects.
On a sunny summer's day you'll see butterflies such as the common blue, as well as the day-flying six-spot burnet moth. The quarry face contains crevices which provide safe nest sites for jackdaws and sometimes a pair of kestrels. Watch the sky above for swifts feeding on insects. Sometimes in the spring the concessionary path through the quarry is closed to protect nesting birds, please contact us for further details.
Environmental designation
Site of Special Scientific Interest (SSSI)