The advice I was given when I first started volunteering still holds good.

Do not get separated from your lunch!
Find all the information you need here...
Everything you do with us helps to create a wilder Derbyshire and a wilder future - thank you! 
Here you will find all the information that you may need in your volunteering journey with us, including dates for volunteer catch ups and Health & Safety information.
Latest work party dates
Reserve contact details

Living Landscapes North Derbyshire

 

Sam Willis Tel 07754 683190

The Avenue Washlands, Broadhurst Edge Wood, Ladybower Wood, Long Clough

 Julia Gow Tel 07761 103034

Chee Dale: Deep Dale: Hillbridge & Park wood, Priestcliffe Lees,  Rose  End Meadows, Hopton Quarry:

Charles Palmer Tel 07977 577627

Millers Dale

Helen Mitchem Tel 07384 796080

Norbriggs Flash

 

Living Landscapes South Derbyshire

 

Alex Morley Tel 07815 318126

Crich Chase Meadows, Cromford Canal, Lea Wood, HollyWood

George Bird Tel 07384 253470

Drakelow, Hilton Gravel Pits, Willington Gravel Pits 

Paul Harasimow Tel 07732 168942

Woodside

Vic Bevan Tel 07540 126733

Witches Oak Water

 
Skills survey form
Volunteer travel expense claim form
Individual Volunteering Time Record Sheet
Volunteer code of conduct
Health & Safety policy
Volunteering policy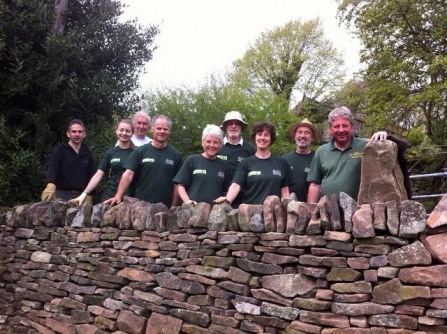 What's happening across the Trust?
Thank you for your dedication and support. Because of you, Derbyshire has a wilder future.

CEO Derbyshire Wildlife Trust