I decided to make provision in my Will to support something I believe in. Look at the countryside around you and ask if you want to lose it.
Wildlife in the UK is declining at an alarming rate. But leaving a gift to Derbyshire Wildlife Trust in your Will is a great way to make a lasting contribution to wildlife locally.
These gifts, no matter how small, help us safeguard and nurture habitats and places in Derbyshire, so that local species can thrive for generations to come.
Anyone can leave a gift to the Trust when making a Will. It's one of the easiest and most valuable ways you can support us.
The next step
If you're interested in leaving us a legacy the next step is to discuss your Will with your Solicitor. There may be a few things you need from us, so feel free to call us on 01773 881188 or fill out the form below.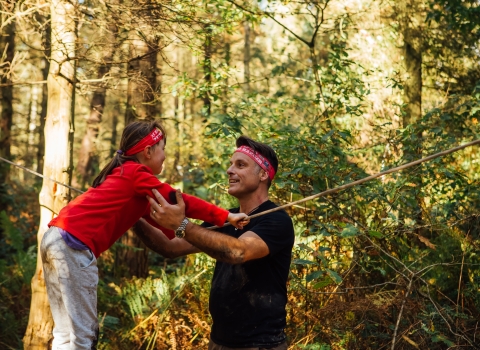 Free or Discounted Wills
We've teamed up with local solicitors to give our supporters opportunity to get a simple will, written for free or discounted. Get in touch with one of the solicitors today to arrange your appointment. 
Book your free appointment today
A forever gift
In 1973 a bequest from Miss Mandahl of Sheffield changed the Trust for ever - it allowed us to employ our first member of staff and we haven't stopped taking strides forward since! 
Find out how gifts have helped...

Gifts have allowed us to extend some of Derbyshire's most beautiful nature reserves such as Gang Mine, Hartington Meadows and Erewash Meadows, enabling us to preserve species rich grassland on the White Peak plateau, protect lead tolerant plants in Derbyshire's heartland and save an area of floodplain grasslands in the Erewash Valley to the east. In fact, our first ever nature reserve, Overdale was purchased using a legacy!

It's not all about land purchases though, legacies have also allowed us to introduce thousands of children to the joys of nature and remind hundreds of adults to stop and take a closer look.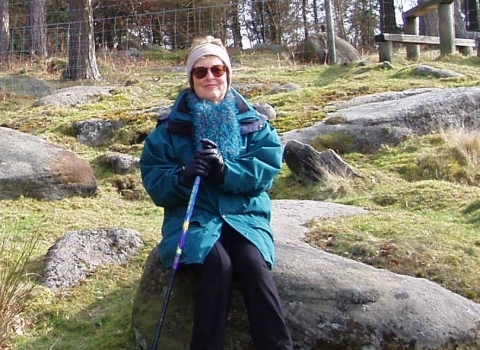 June's story
As soon as I was old enough, on fine Sundays my Mum would pack a picnic while Dad pored over his Ordnance Survey maps to work out a route for a walk...
Read June's story
Read more stories like June's...
Alison's story

Alison Richards

"I was not born in Derbyshire but I have lived here since 1963, and for most of those years I have belonged to Derbyshire Wildlife Trust.

Our sons grew up to know and enjoy the countryside and some of my happiest memories are of family outings; watching fish in a river, or a dipper or water vole, dragonfly or newt; a nesting blue tit or hovering kestrel. I was fortunate that as a child growing up in Norfolk I was able to explore the countryside on foot and cycle, while my parents also took us for walks and visits to the Norfolk Broads and the coast. My mother knew many wildflowers and I learned their names and how to look them up, and birds also.

I think it is vitally important to preserve places like the Trust's reserves where all kinds of wildlife can flourish undisturbed; and to take children there and give them some insight into the natural world, and above all to experience the wonder of it. The natural world gives and has given me as much delight as anything in my life, and I'm pleased to think of giving back to it after my death."
Phil's story

Phil Shore

"I've always been interested in conservation and the countryside. I feel so lucky to live in such a beautiful county, one that is defined by its beautiful and varied landscapes.

The Trust is close to my heart, I am personally involved and passionate about its work. Furthermore, friends and family would have something tangible to remember me by, see the impact of my legacy and maybe even benefit from it personally. If I have anything left I won't need it when I'm gone, so why not do some long-term good"
Elizabeth's story

Elizabeth Fletcher, MBE

"I grew up with an appreciation of Derbyshire's countryside and wildlife on the family's farm and I still live near to the fields and lanes of my childhood home.

I decided to make provision in my Will to support something I believe in. Look at the countryside around you and ask if you want to lose it. I would certainly suggest that the Derbyshire Wildlife Trust is a very worthwhile cause for any financial support you are able to give."
Shoshana's story

Shoshana Crookes

"After losing my husband Bob, I took a long hard look at where I wanted the money to go and rewrote my Will. I wanted to leave a legacy and considered Derbyshire to be my county. I love its wildlife and countryside and never take it for granted.

With the help of an organisation like Derbyshire Wildlife Trust, I know that the good work to protect it will continue. I get so much pleasure from my county that I feel whatever help I can give and even when I am gone, part of me will always remain in the county I love."
 
The Wildlife Trusts believe that people are part of nature; everything we value ultimately comes from it and everything we do impacts upon it.