Trustee
Location:
Derbyshire Wildlife Trust,
Sandy Hill, Main Street, Middleton by Wirksworth,
Matlock,
Derbyshire ,
DE4 4LR
Do you want to use your skills in finance or fundraising to help nature's recovery?

By joining Derbyshire Wildlife Trust as a Trustee you can have a direct impact on nature's recovery on your doorstep.

Opportunity type
Contact details
In the first instance, those considering applying for the role should call 01773 881188 and speak to Jo Smith (CEO) or Alex Rogers (Head of HR & Governance) or email recruitment@derbyshirewt.co.uk with your contact details.
Candidates will then be asked to submit a covering letter and CV outlining their experience and skills for review by the recruiting panel.
Closing date for applications is 19th July 2020.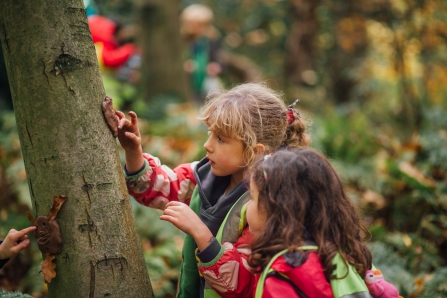 At this critical point for nature's recovery with a new and ambitious strategic plan for the next five years we are looking for new Trustees that share our values and commitment to a wilder Derbyshire.
We are looking for individuals with the following core skills
A strong commitment to the Vision of the Trust
The ability to think strategically and creatively and to challenge proposals  with clear logical thinking.
 Understanding of the role of governance in an organisation and an ability to work effectively in a team with different areas of expertise;
Personal and operational integrity;
Understanding and commitment to the principles of landscape scale conservation;
As well as having the core skills required, we are particularly looking for candidates who have experience in one or more of the following areas:
Fundraising / Income Generation experience involving managing significant successful fundraising campaigns (this may include individual giving, grants, corporate support, legacies, commercial operations)
Financial skills with the ability to scrutinise and interrogate financial statements, reports and balance sheet information
The skills and experience we are looking for are set out in more detail in the attached Trustee Recruitment Pack.
As an inclusive employer we recognise that our workforce needs to reflect better the communities in which we live and work.  We encourage applications from all sections of the community, particularly those currently underrepresented within our sector, including people from minority ethnic backgrounds and people with disabilities. We're committed to creating an organisation that recognises and truly values individual differences and identities.
How to Apply
In the first instance, you should discuss your application informally with the Chief Executive Officer, Jo Smith, on 01773 881 188, and then if you wish to continue with your application you should  send a covering letter (no more than two sheets of A4) and a current CV to recruitment@derbyshirewt.co.uk.
The closing date for applications is 19th July 2020.
If you have any questions that aren't answered in the supporting documentation please email recruitment@derbyshirewt.co.uk or call 01773 881 188.