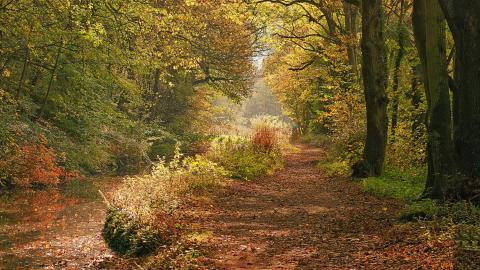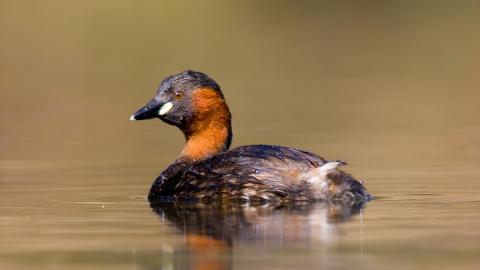 A former working waterway, now rich in wildlife including dragonflies, grass snakes and water voles.
Know before you go
Entry fee
No
Parking information
Park at Cromford Wharf car park, DE4 3RQ
Walking trails
No fencing occurs along the site so care should be taken in places were the path narrows.
Access
There is full access for wheelchairs along the canal towpath if you enter from Chase Road. Please note that there are lots of steps from Whatstandwell station and one stile if you enter from the Ambergate end. There are sections of path that are uneven and narrow making access for those with limited mobility difficult.
When to visit
Opening times
Open at all times
Best time to visit
Any time of year but we love the autumn colours!
About the reserve
Last used as a working waterway in 1944, this section of the Cromford Canal is now an SSSI for its entire length from Cromford Wharf to Ambergate.
We manage the section from Whatstandwell south east to Ambergate, which is also a Local Nature Reserve. The rich diversity of plant life along this stretch of the canal includes several species that are rare in Derbyshire, making it a vitally important wetland area. Plant life varies from pond weeds in the canal, to bankside species such as water mint and meadowsweet, to meadow and woodland plants on the towpath. The canal attracts many insects, and in summer the bright flashes of dragonflies and damselflies darting over the water are a frequent sight.
Whatever the time of year, you are likely to spot ducks, moorhens and other water birds on the canal itself, as well as woodland birds such as blackbirds, robins and wrens. The canal is also one of the last remaining strongholds in Derbyshire for the water vole.
Habitat destruction and mink predation have affected this creature's numbers in Britain but it is hanging on here. Another declining species that you may be lucky enough to see along the canal is the grass snake. These reptiles are good swimmers, but will disappear from view quickly, so it may take some time and patience to spot one.
Habitat
Environmental designation
Site of Special Scientific Interest (SSSI)