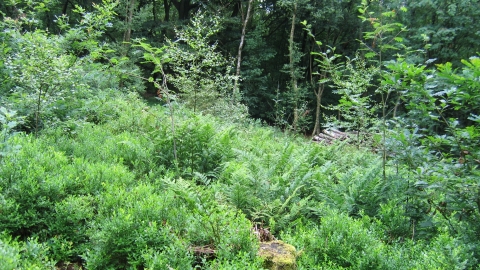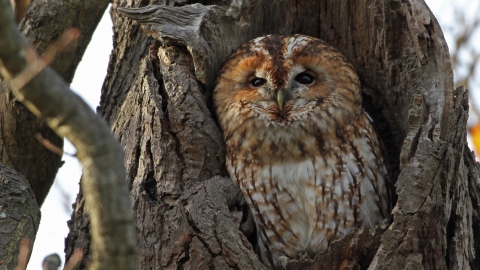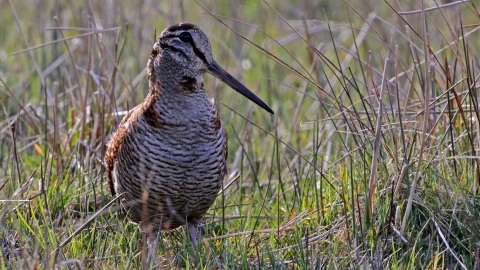 An oak and birch woodland with bilberry glades providing welcome refuge to a variety of wildlife
Location
Know before you go
Entry fee
No
Parking information
Visitors should park along Castle edge road near the cross roads with Pole lane and Primrose Lane, and then continue on foot along Pole Lane to the reserve entrance approx. 150m from the cross roads. Entrance is through a locked reserve gate.
Walking trails
Beware of shafts from old coal mining activities, which occur throughout the wood.
Access
Pole Lane is a rough track unsuitable for most vehicles.
When to visit
Opening times
Open at all times. Permit required - it is on your membership card or you can call the office on 01773 881188 to obtain the code.
Best time to visit
Spring and summer for bird life
About the reserve
This exposed reserve in the north of the county lies at just over 900 ft, its oak and birch woodland providing welcome refuge to a variety of wildlife.
Birds in particular take advantage of the trees here as there are so few other areas of woodland in the vicinity. In just 14 acres, an impressive 64 bird species have been recorded, and we know that 41 of these have bred on the reserve. They include kestrel, tawny owl, whinchat and redpoll.
Birds such as woodcock overwinter in the undergrowth, while the bilberry glades also provide sheltered habitat for invertebrates.
Near the entrance, a small pond has been colonised by frogs and palmate newts as well as many invertebrates. It provides a valuable food source for many birds and mammals - brown hare, pygmy shrew, hedgehog and bank vole have all been seen here.
Habitat
Nearby nature reserves
Download our nature reserve leaflets
Play Wild rating
Permit reserve which has a number of old mines fenced off.