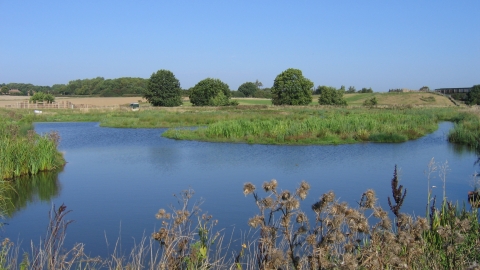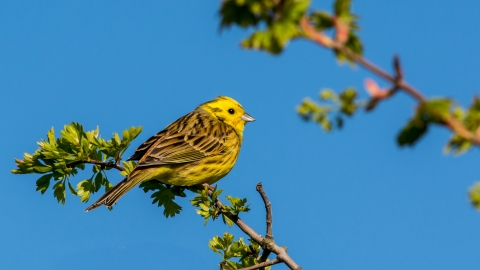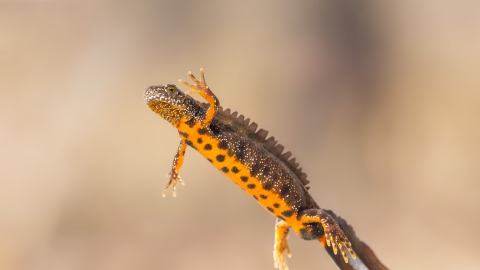 Reedbed, ponds and grassland in the valley of the River Rother attract birds such as tufted duck, wigeon, snipe and little grebe as well as skylarks, yellowhammer and nesting warblers. Water voles, great crested newts and dragonflies have also made their homes here. Great for a family walk and pond dipping all year round.

Location
Know before you go
Entry fee
No
Parking information
The Avenue Visitor Centre on Mill Lane is only open for groups by prior arrangement, otherwise park on Mill Lane by the houses. There is no parking available at the Tupton end.
Grazing animals
Yes
Walking trails
There is a range of walking trails around the reserve including boardwalk. 
Access
Access to the site is via squeeze stiles which are just wide enough for mobility scooters. About 80% of the reserve, including the two viewing screens, is accessible to wheelchairs.
When to visit
Opening times
Reserve open at all times. Visitor centre only open for groups by prior arrangement.
Best time to visit
Any time of year but we love watching the overwintering birds in the colder months!
About the reserve
This wetland reserve consists of reedbed, marsh, ponds and grassland in the valley of the River Rother on part of the site of the decommissioned Avenue Coking Works.
The habitat was created in 2005 and a good variety of wildlife has been attracted to add to the species that were already well established.
The reserve is important for its water voles and great crested newts. In addition, farmland birds such as skylark and yellowhammer are well established here, while wetland birds including lapwing, tufted duck and little grebe breed on the reserve.
Wintering water birds include wigeon, teal and snipe, and bittern has been seen on the reserve. As the reedbed and marsh develop it is hoped that reed warbler and sedge warbler will become regular summer visitors. The scrub and tall herb areas of the site attract passerine birds such as grasshopper warbler, linnet and whitethroat.
A good range of butterflies, dragonflies and other invertebrates create much additional interest.  
Access is off Mill Lane just south of the Hunloke Arms on the A61.   Monthly conservation work parties take place on the reserve and volunteers are always welcome.
*Please note, there may be occasional disruption from the housing development nearby and Mill Lane may be closed off at times.  If this is the case, there is an alternative footpath that you can use through the housing estate which will bring you back on to Mill Lane and you can walk through to the reserve.  We are sorry for any problems this may cause.*
Do you want to get outdoors and help wildlife? Join our team of volunteers looking after The Avenue Country Park Washlands. We're protecting wildlife by managing grasslands, woodlands and wetlands and giving people a place to enjoy. Every Thursday at 09:30am, meeting on Mill Lane. No experience necessary, all tools and training provided. Call 01773 881188 for more information.