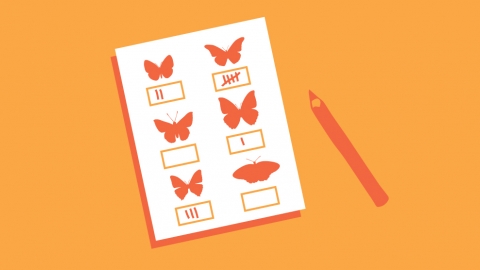 How to take part in a citizen survey
Stand up for wildlife and help us learn more about our environment across the UK.
The 2016 state of nature report showed that over the last 50 years, 56% of our species have declined, while 15% are at risk of disappearing from our shores altogether. With your help we can reverse this decline.
Supporters of The Wildlife Trusts cover every inch of the UK and collectively we have access to wildlife and wild places from Dunnet Head to Lizard point. Together we can bring nature back from the brink, but to do that effectively we need as much information as possible about our wildlife.
Taking part in a citizen survey and recording your sightings helps identify the state of nature across the UK

 
Information collected by thousands of ordinary people helps us understand where animals are found and how they behave. Over time, we can use this information to learn about daily, seasonal and yearly changes in species, the habitats that species use and favour, and how we can improve the chances of survival for our wildlife. 
Get involved!
Taking part in a citizen survey and recording your sightings helps identify the state of nature across the UK. Here are just some projects you can take part in: