White Peak Distillery in Wild Spirit!
Ambergate based distillery White Peak Gin has donated £1575 to Derbyshire Wildlife Trust thanks to sales of a gin flavoured with local plants.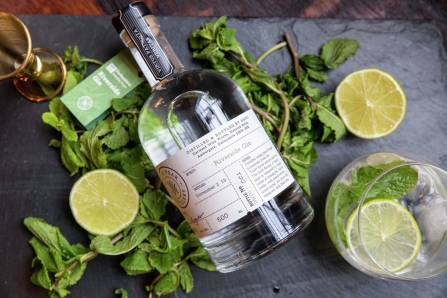 500 bottles of the single batch distillation of 'Riverside Gin' were produced last year in a joint venture with the Trust and included plants hand foraged from nature reserves along the River Derwent and found growing near the Distillery. Plants including water mint, red clover, meadowsweet, wood sorrel and seeds from the invasive Himalayan balsam have been used along with more traditional gin botanicals including juniper, liquorice and fresh lime zest.   
Max Vaughn, founder of Peak distillery said; "Creating Riverside Gin has been a great collaboration, we've picked up some tips on responsibly foraging for wild flowers and we're delighted to support such a great local charity and its wildlife projects"
Jo Smith, Chief Executive of Derbyshire Wildlife Trust said; "We are delighted and thank White Peak Distillery for this fantastic contribution and for supporting Derbyshire's wildlife. It's been a pleasure to work together to bottle some beautiful botanical flavours from our reserves."
The Trust worked with landowners along the river to raise awareness of invasive species and the White Peak Distillery were interested in working with Derbyshire Wildlife Trust after being inspired at one of the Trust's outdoor events.
There are a few remaining bottles which can be bought online.
ENDS