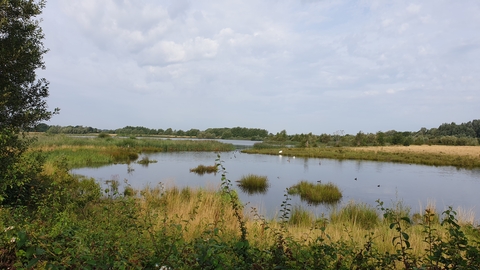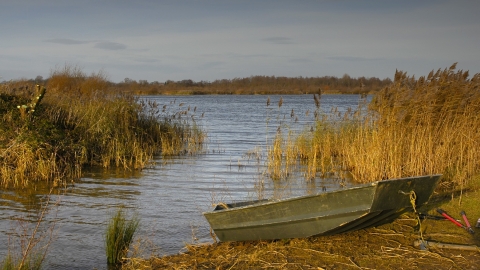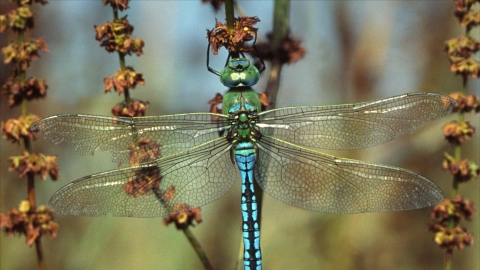 This former gravel quarry in the Trent Valley is teeming with bird life all year round, from ducks in winter to sand martins and common terns in summer. Dragonflies and damselflies are plentiful here too.

Lots of viewing platforms and a feeding station.
Location
Know before you go
Entry fee
No
Parking information
Park at the end of Meadow Lane, DE65 6YB
Access
Access is currently limited to the lane and the viewing platforms provided. Meadow Lane is accessible to mobility scooters in dry conditions, but please note that there are eight steps leading up to each of the viewing platforms. The birds hides are accessible. 
When to visit
Opening times
Open at all times
Best time to visit
This former gravel quarry is teeming with bird life all year round, from ducks in winter to sand martins and common terns in summer.
About the reserve
This former sand and gravel quarry provides a haven for wildlife in the Trent Valley.
The flooded gravel pits form an important wetland habitat attracting many rare birds in addition to a variety of more common species.
The reserve is particularly important for its wetland habitats, from open water to reed bed. The shingle and grass islands provide a refuge for birds and are ideal for breeding waders.
The reed along the edges of the pools and in the old silt lagoon is home to a range of species and the grassland and duck marsh provide rich feeding for many species and breeding cover for others.
All year round the reserve is rich in bird life. In winter, large flocks of wildfowl gather, including wigeon, teal, pochard and shoveler.
In early spring, curlew gather on the wet grassland before they head north to their breeding grounds. During spring and autumn up to 20 species of wader pass through. Among the birds that breed at Willington are sand martins, lapwings and common tern.
Birds of prey also visit the reserve - these include peregrine, kestrel, hobby and sparrowhawk, as well as the very occasional marsh harrier. In recent winters, bittern has been seen at the reserve.
In addition to birds, Willington's wetlands also attract several species of dragonfly and damselfy as well as otters. The conditions suit water plants such as short-leaved water starwort.
Habitat