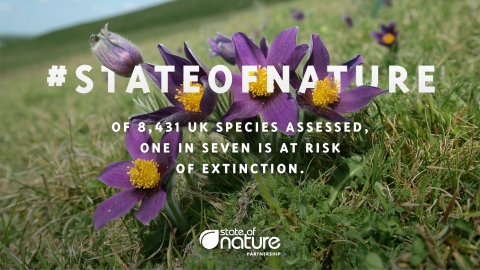 State of Nature report 2019
Our wildlife is in trouble.  Species are declining at an alarming rate and we are at risk of losing vital habitats across the UK.  The State of Nature report released on the 4th October 2019 releases findings based on monitoring from 1970 to now, and more specifically focuses on the last decade.  You can't argue with facts.
The report is led by RSPB with over 50 organisations working in partnership.  This year DEFRA will also be involved.  The report looks primarily on how human impact is driving sweeping changes in biodiversity in the UK.
The latest State of Nature report highlights the key pressures which are severely affecting our biodiversity.  These are:
Agricultural pressures
Climate change
Hydrological change
Urbanisation
Pollution
Woodland management  
Invasive non native species
Whilst at sea, the biggest issues our marine biodiversity is facing is
You can read the full report here
What can you do?
Help us create a Wilder Derbyshire