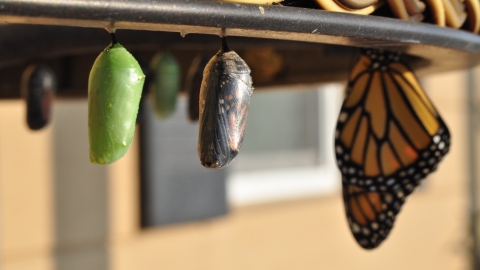 "The evolution of camouflage and mimicry" by Chris Hassell
Location:
Darley Dale Methodist Church,
Dale Road North,
Darley Dale,
Derbyshire,
DE4 2FT
Learn more about the evolution of animals and plants.
Event details
Date
About the event
Chris will speak about how animals and plants have evolved remarkable means to deceive one another and us.
 No maximum number.
 Contact: Anthea Rawlence  H: 01629 650480  M:07860140435
Booking
Price
£3 per person, including refreshments.