Week Starting 4th October 2021 Sightings Blog
Your wildlife sightings in Derbyshire in the week starting 4th October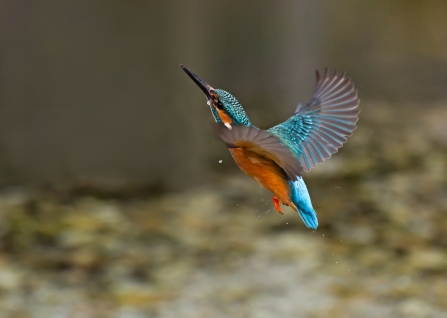 Whilst many bird species are getting ready to head to their wintering grounds, this week you spotted two of the species which are staying with us. Firstly the kingfisher, seen near Matlock Bath, which remains in the UK with some staying to hunt along the stretches of waterways where they spent their summer, whilst others move to estuaries or the coast. The other species recorded this week uses a different tactic to make it through the winter, the common toad, spotted near Curbar, hibernates in burrows, deep leaf litter and log piles.
To help toads this winter in your garden you could build a log pile, which will provide a shelter for invertebrates, such as the devil's coach horse beetle, brown centipede and lesser stag beetle, and in turn feed birds, hedgehogs and frogs. For more information go to www.derbyshirewildlifetrust.org.uk/actions/how-make-log-shelter.
We are looking forward to reading about your wildlife sightings across Derbyshire. To submit your own sighting and be featured in a future blog go to www.derbyshirewildlifetrust.org.uk/wildlife/record-sighting.
Thank you to Rob Murray, Stephen Lindsay, Craig Govan, Emma Wayne and Joanne Carnell for submitting their wildlife sightings.