Book Review by Nick Brown, Wildlife Officer - Derbyshire Wildlife Trust
Wilding by Isabella Tree (Picador, hardback, 2018)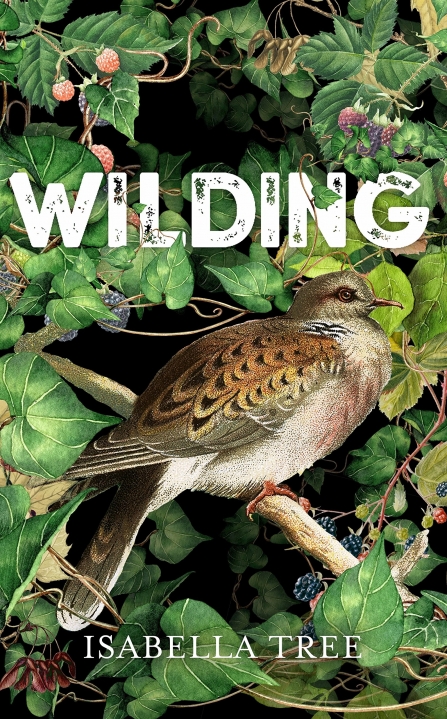 If you read no other book on nature conservation, please read this one!
The subtitle (The return of nature to a British farm), hardly does this remarkable publication justice.
There's little doubt that it is certainly the most important and stimulating book to appear in the UK for decades and a game changer in the development of ideas about how we could manage land for nature and reverse some of the many catastrophic declines in species.
Since 2000, Isabella Tree and her husband, Charlie Burrell have encouraged, perhaps I should say 'allowed' their 3500 acre farm in Sussex to move from intensive farming to the most exciting conservation experiment anywhere in lowland Britain.
Rewilding is the idea that we must let nature take its own course rather than managing every inch of the land whether we are farmers, landowners or conservation organisations.
You can debate whether this is 'rewilding' or 'wilding' and whether either of these principles can be applied only to large or very large areas of land – or whether you can 'wild' or re-wild' your garden or small local nature reserve. The discussions about this are raging in every wildlife trust across the land.
Before you do, enjoy and be provoked by the book first. It is very well written and there's no jargon so it is accessible to everyone with an interest in nature and its conservation.
By securely fencing the perimeter of their farm, taking out all internal fences, introducing a wide range of grazing and 'rootling' animals, the farm has been allowed to take its own course and to develop purely as nature wishes with as little human intervention as possible.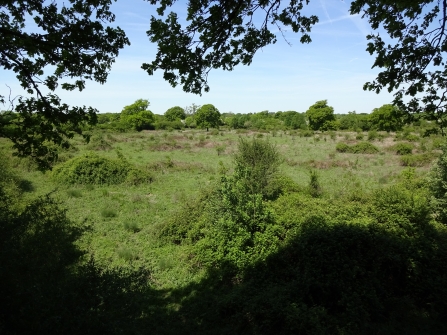 Knepp fields, once sprayed and ploughed, have scrubbed over and look more like savannah.
The results have been staggering and have come about in only a few years. Turtle doves and nightingales have turned up and breed in increasing numbers. The rare purple emperor butterfly has exploded in numbers. All five species of British owl occur there and peregrines nest in a tree, as do ravens.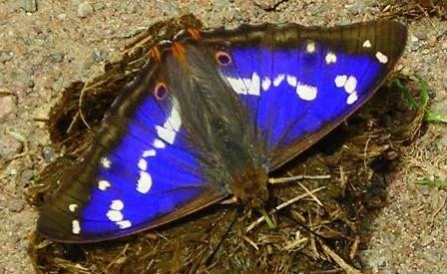 The book however is more than an entrancing story of the farm's transformation (and the bureaucracy and opposition they faced in 'giving up the land' in such a radical way).
There are chapters on changing attitudes to plants such as thistles and ragwort, a section on the role of grazing animals in pre-history and what the landscape must have looked like before humans started to change it. Fascinating stuff in its own right.
The book sells for £20 but can be obtained for less from a variety of online sources but please try and ethically purchase where you can.
While you wait for your book to arrive, here is a video of the author talking about the project:
Derbyshire Wildlife Trust is pushing for ' a wilder Derbyshire' and a long term project to bring about rewilding to parts of the Peak District is just beginning to take shape. Exciting times indeed!