I decided to make provision in my Will to support something I believe in. Look at the countryside around you and ask if you want to lose it.
Wildlife needs Will power.
Include a gift in your Will for wildlife & protect our inheritance.
We are very fortunate in Derbyshire to have such a wonderful array of wildlife and habitats on our doorstep. Including a gift in your Will to Derbyshire Wildlife Trust helps us protect the threatened species and fragile places we all love.
Everyone should make a Will, even if you think your estate is of little value, as it is the only way to ensure that your property and possessions go to those you wish after your death. If you do not leave a Will, it can cause a great deal more work for relatives at an already stressful time. Once you've made a Will, it is important for you to keep it up-to-date as life changes, such as marriage or the arrival of grandchildren, as these things may affect your wishes.
These gifts, no matter how small, help us safeguard and nurture habitats and places in Derbyshire, so that local species can thrive for generations to come.
The next step
If you're interested in leaving us a legacy the next step is to discuss your Will with your Solicitor. There may be a few things you need from us, so feel free to call us on 01773 881188 or contact Anita.
We have a helpful Legacy Booklet which provides some more information about how you can pledge to include a gift to Derbyshire Wildlife Trust in your Will.
Frequently Asked Questions
How do I make my Will?

The  Wildlife Trust is a member of Remember a Charity, an organisation dedicated to raising awareness of remembering charities in Wills and making the process as simple as possible. They have created an easy to follow guide for getting started on your Will.

Alternatively, contact a qualified legal professional. The Law Society can provide you with a directory of solicitors near you.
I don't have very much to leave, is it worth including a gift in my Will to the Derbyshire Wildlife Trust?

Absolutely. We are so grateful for any amount you feel able to leave in your Will for wildlife and all gifts make a difference.
Can you give legal advice about making my Will?

While we're unable to provide specific legal advice, we are happy to talk to you about how your gift could be used to protect wildlife. Remember a Charity work with many Will writing professionals and solicitors that can help you to write or update your Will. The Law Society can also provide you with a list of local solicitors.
I've already made a Will, do I need to make a new one?

If you already have a Will and would like to make some small changes, you do not need to make a new Will. Instead you can add a codicil to your Will and send it to your solicitor. A codicil is a document which allows you to make changes or additions to an existing Will and must be read in conjunction with it.
What about Inheritance Tax?

If you decide to include a gift to the Derbyshire Wildlife Trust, it's easy.

All you have to do is give your solicitor the following registered address and registered charity number and your solicitor will do the rest.

Full name: Derbyshire Wildlife Trust

Registered Charity No: 222212

Our address: Sandy Hill, Main Street, Middleton, Matlock, Derbyshire, DE4 4LR 
Should I let you know that I have included or plan to include a gift in my Will to the Derbyshire Wildlife Trust?

We really appreciate hearing that you have thought of Nottinghamshire Wildlife Trust when making your Will. It allows us to say a big thank you for your generosity and if you'd like to hear from us, keep you up to date with the work that our supporters make possible. You can make changes to your Will whenever you want to and letting us know that you've thought of us in your Will is not legally binding in any way.

If you are happy to let us know then contact Anita in confidence.
What if I change my mind?

It's your Will, and you are entitled to change it as and when you want to. If you do, we would be very grateful to hear from you if you have changed, added, or removed a gift to the Nottinghamshire Wildlife Trust from your previous Will.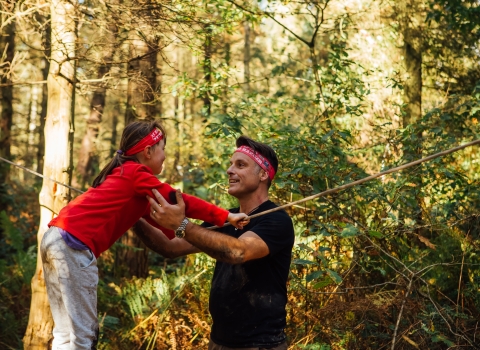 Free or Discounted Wills
We've teamed up with local solicitors to give our supporters opportunity to get a simple will, written for free or discounted. Get in touch with one of the solicitors today to arrange your appointment. 
Book your free appointment today
A forever gift
In 1973 a bequest from Miss Mandahl of Sheffield changed the Trust for ever - it allowed us to employ our first member of staff and we haven't stopped taking strides forward since! 
Find out how gifts have helped...

Gifts have allowed us to extend some of Derbyshire's most beautiful nature reserves such as Gang Mine, Hartington Meadows and Erewash Meadows, enabling us to preserve species rich grassland on the White Peak plateau, protect lead tolerant plants in Derbyshire's heartland and save an area of floodplain grasslands in the Erewash Valley to the east. In fact, our first ever nature reserve, Overdale was purchased using a legacy!

It's not all about land purchases though, legacies have also allowed us to introduce thousands of children to the joys of nature and remind hundreds of adults to stop and take a closer look.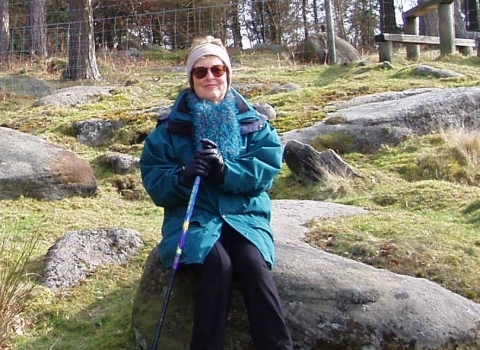 June's story
As soon as I was old enough, on fine Sundays my Mum would pack a picnic while Dad pored over his Ordnance Survey maps to work out a route for a walk...
Read June's story
The Wildlife Trusts believe that people are part of nature; everything we value ultimately comes from it and everything we do impacts upon it.