Join our Big Wild Walk this Half Term
Get active, discover your local nature reserves, make memories and raise money for Derbyshire Wildlife Trust! By taking part in the Big Wild Walk, you will be helping us on our mission to reach 30% of land and sea connected and protected for nature's recovery by 2030.  Specifically you will be helping us to Rewild Derbyshire.
For our new fundraising challenge, we want you to set yourself a walking challenge this October to raise money for Derbyshire Wildlife Trust's Rewilding Derbyshire project. The level of difficulty is completely up to you: aim for 10,000 steps a day or push yourself to do 150,000 in seven days.
Let's help wildlife fight back!
Discover local wild spaces
What do I need to do?
Set up your fundraising page on Crowdfunder by visiting our Rewilding Derbyshire project page;
Once you are on the page, on the right hand side you will see an option to 'Become a fundraiser', click on this option.
Create your own fundraising page!  On this you will need a goal amount and a project name as well as more information about what challenge you are taking on.
Raise money -  Ask you friends, family, co-workers and neighbours for donations.
Complete you challenge - Good luck!
The money raised will automatically be added to our total when your fundraising journey ends.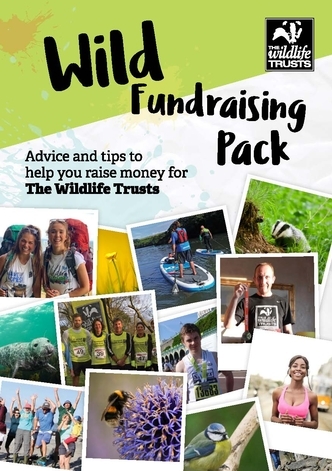 What if I want to fundraise in a different way?
No problem! Check out our fundraising guide for more ideas, from solo challenges to team events, and a handy step-by-step guide to get you started. 
Get your family involved, set up a remote relay team with friends, or take on the challenge yourself. There's lots of ways to take part in the #BigWildWalk!
Looking for challenge ideas?