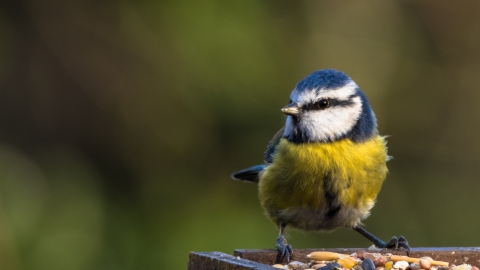 Derbyshire Wildlife Trust's 58th Annual General Meeting
Location:
Derbyshire Wildlife Trust,
Sandy Hill, Main Street, Middleton by Wirksworth,
Matlock,
Derbyshire,
DE4 4LR
Book
Please join us for our annual meeting which will be a live webinar hosted on Zoom.
About the event
The meeting will be split into two sections which are stated below:
2-3pm - Ahead of the formal AGM proceedings you are invited to learn more about our plans including:
'The importance of putting nature into recovery' including a talk by Craig Bennett, CEO of The Wildlife Trusts.
Our new 5 year strategy with Derbyshire Wildlife Trust CEO Jo Smith and the Senior Leadership Team.
3-4pm - Formal AGM Proceedings including the Annual report, election o Trustees and any other business.
You are kindly asked to submit any questions by email to HR@derbsyhirewt.co.uk before Friday 13th November. If time allows, questions may also be submitted on the day.
The login details to access the Zoom meeting will be sent to you a few days prior to the AGM.
Booking
Contact us
Derbyshire Wildlife Trust