The UK Government are currently discussing proposals which could see the death of at least 130,000 more badgers.
We need your help - now.
Please respond to the consultation before the 24th March. Your response could bring an end to the badger cull sooner. 
We know that consultations can be a bit daunting to respond to, so we've made it really easy. Just follow your way through the form and you'll get a chance to also add your thoughts if you wish to do so. 
Thank you 
Read The Wildlife Trust's Consultation Response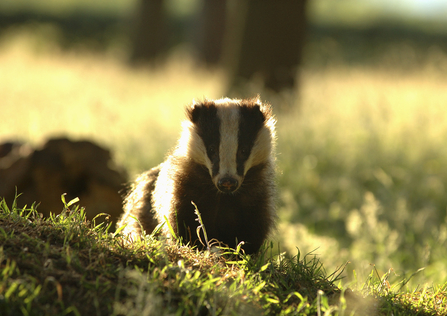 What is happening?
The Wildlife Trusts have always been firmly opposed to the badger cull and believe that it is an ineffective tool in the fight against bovine tuberculosis (bTB). To date, over 140,000 badgers have been culled. The proposals recently announced by the Government as part of a consultation process will result in another 130,000 badgers being killed, taking the total to almost 300,000. The total badger population in England and Wales was estimated to be around 485,000 in 2017.
We can't let this happen
Based on our analysis of the consultation, We are calling on the Government to:
Stop issuing badger cull licences immediately. This will bring an end to the badger cull sooner than proposed, saving tens of thousands of badgers.
Implement a cattle vaccine. Cattle vaccination offers the best long-term way to reduce bovine TB in the cattle population.
Review how cattle are transported around the country and ensure measures are in place to prevent infection spread from cattle to cattle.
Fast track the transition from culling to badger vaccination.
Recent Government proposals suggested an end to granting cull licences in 2022, but this could still result in another 130,000 badgers being killed. 
So, please join us and fight for badgers. 
Respond to the consultation now, with just a few easy steps that we have laid out for you. 
Thank you 
This really is our last opportunity to try and push back government plans, which could allow more slaughter of these magnificent, so called, protected animals.

Derbyshire Wildlife Trust
Other ways you can help